Shipping Beyond Imagination
Shipping Beyond Imagination
Shipping Beyond Imagination
Shipping Beyond Imagination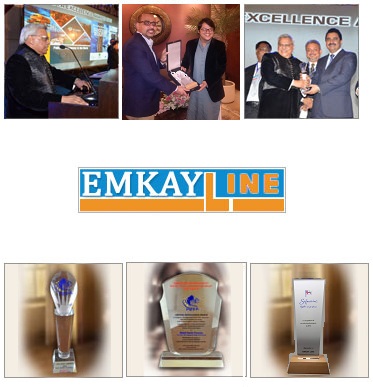 About Us
Over the past three decades, Emkay has created a specific niche for themselves in the shipping industry by committing towards customer quality standard and by exhibiting adamant efficiency in all facets of its service operations across Indian Sub continent, Gulf, Far East, China, Africa and Europe. Having a vast shipping experience and being the representative of Liner Agencies, Emkay deals with LCL Consolidation, Air Cargo, Afghan Cargo, Supply Chain, Warehousing and Logistics.
The idea to establish a NVOCC / BOX Operator was initiated by the group back in 2008, when one of its Principal – a leading shipping company, opened its own offices. Considering this business challenge, the management of Emkay decided to incorporate "EMKAY LINES".
Considering the growing business demands of its corporate customers and to capture the untapped global shipping market, Emkay also started a separate dedicated division of "EMKAY LOGISTICS".
With the dynamic management personnel and highly qualified, energetic and experienced human resource, Emkay is embarked as a remarkable leader in the shipping industry. Within a very short span of time, Emkay is now covering four continents; Asia, Africa, Europe and South America.
Our core strengths include healthy financial standing with insignificant liabilities, volume discount arrangements with various ports and long-term healthy business relationships with leading Main Lines, leading Leasing Companies and Feeder and Terminal Operators.