Shipping Beyond Imagination
Shipping Beyond Imagination
Shipping Beyond Imagination
Shipping Beyond Imagination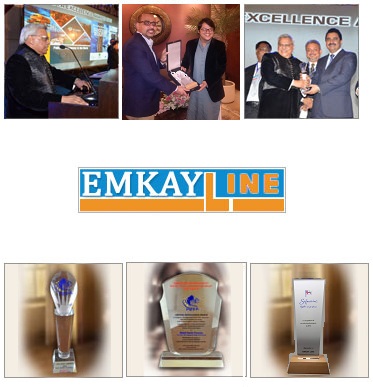 Emkay Logistic
Emkay Logistics is one of the leading forwarders of the world that provide total logistics solution for all types of cargo. We are working on COC and SOC basis which not only strengthens our relationship with main lines but also enables us to provide the complete solution for customers.
We focus on strengthening our relationship with different project carriers by offering them complete package of services for any RORO, break bulk and Project shipments at various locations. These include like Karl Gross, Asia Break Bulk, Normed Line, Balticon, etc.
Emkay is continuously growing by focusing on the ample movement of cargo every month. Emkay is among the leading volume leaders from Indian Sub Continent and Gulf. Emkay also has separate division for Container Trading, Management, Control and Maintenance. This department is equipped with skilled staff and latest technology which enables them to handle equipment with perfection. Its dedicated depot ensures high quality standard of its fleet.