Shipping Beyond Imagination
Shipping Beyond Imagination
Shipping Beyond Imagination
Shipping Beyond Imagination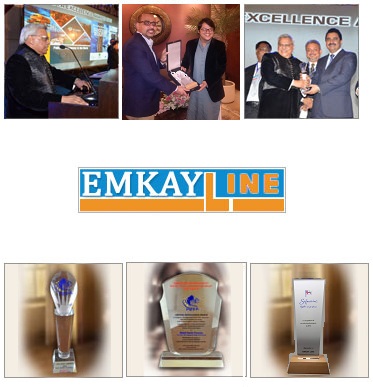 Emkay Lines
EMKAY LINES has expanded its services in around 132 ports of the world within a quick span on time. It currently contains adequate fleet to cater the requirements of different ports.
The highly experienced and dedicated work force has enabled Emkay to achieve a landmark in providing best services.
Perishables :
Emkay has established a unique trade by cutting the cost of reefers and by capturing the market through our open-top fleet of around 450 teus. We have very high demands for movements to and from gulf sectors during the season of Mango / Onions / potatoes.
Projects :
We also have expertise and strength in shipping & transport of heavy lift / Project / Abnormal load cargoes across Far-East / Gulf / ISC / European sectors. We are also holding a quantity of around 80 teus of Flat Racks. These units are available to carry ODG / OOG cargo.